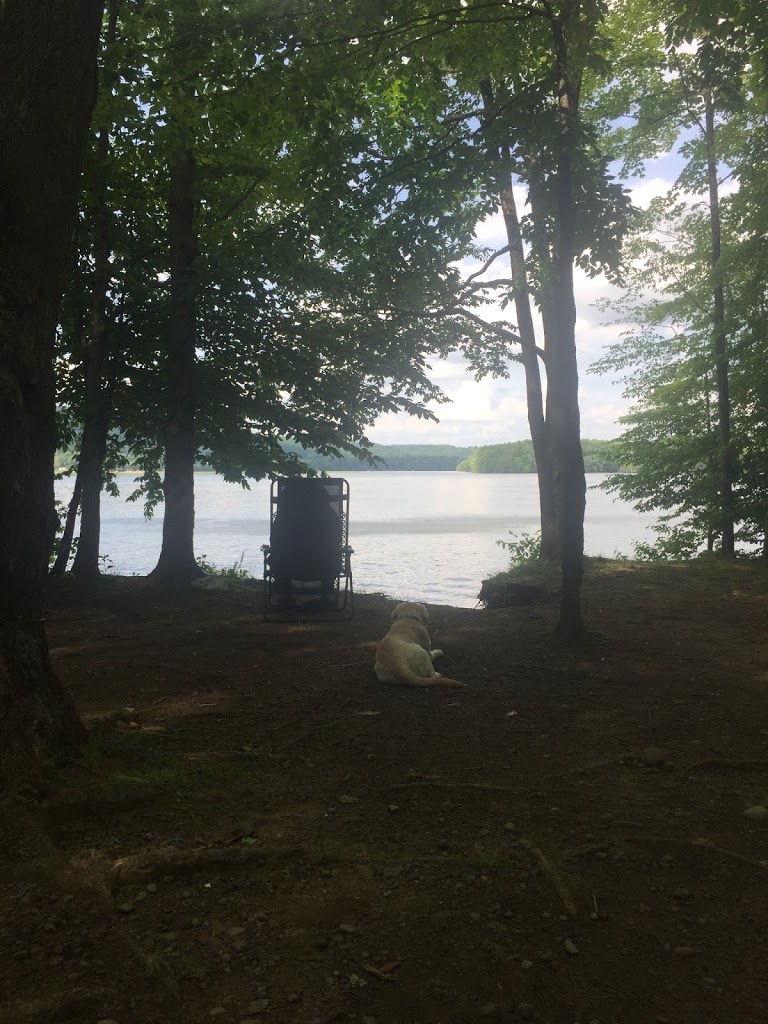 Hi Guys!!!
Happy Thursday!! How are you guys doing? I have been so busy and we were on a camping trip so I have not been crafting too much this past week. I need my craft therapy and I am so glad I was able to get some in today.
So we went on our first camping trip of the year last Saturday. We went to a state park local to us only about 20 minutes away from home. We try to camp here first because it's so close to home so if we forget anything we can stop by the house to get it. It was a rainy trip and not so relaxing. We had to go to my son's last Soccer game on Sunday and Monday both the kids wanted to go to school. My oldest had his school field trip to the zoo and my youngest had a fun day at school and did not want to miss it. We came home on Tuesday. Here are some pictures of our campsite.
My dogs like camping when we are inside the camper. They are really roughing it. lol
My boys are officially off of school for the summer, today was the last day for them. They had a half day so I was able to get a video done using Happy Birthday Gorgeous stamp set and the Happy Birthday thinlet.
I love this one. I know, I know I always love them. The picture doesn't do this card any justice. That Foil Frenzy Designer Series Paper is so awesome. It really adds to your cards or scrapbook pages. It's so shiny. I created a video on how I made this card. I also showcased the foil paper in the video. I will leave the link to the video at the end of this post. If you buy the bundle set you save money, you get 10% off with the bundle.
Don't forget guys, I have a giveaway still going on for the 1,000 YouTube subscribers. If you leave a comment on one or more of my social media websites with the giveaway post and your email you will be entered in the drawing to win the retired Hey Chick stamp set. Here is a link to the giveaway post. Good luck.
Here is a list of all the supplies used in making this super simple birthday card.
Don't forget guys to use this months Host Code DSAQH6JQ and you will get a gift from me in the mail. If your order is $150 or more please do not use my Host Code, you will earn your own rewards from Stampin Up!! Here is the video on how to make the card.