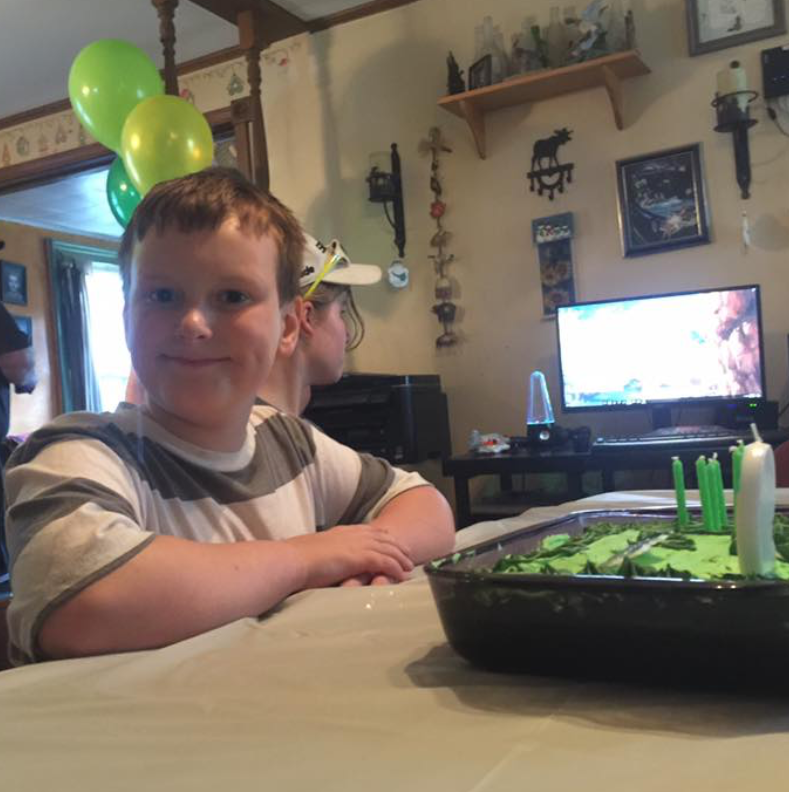 Hi Guys,
Happy Sunday!!! I hope everyone had a fantastic weekend. I know I sure did. My youngest turned 9 today and we had his birthday party yesterday. It was a great party at home with family and friends. He was very lucky with all his presents he received.
He is so cute but then I am a little bias. I love the photo with his cake and he is getting ready to blow out the candles. It looks like the cake is on fire but I swear it is not. lol, I asked him what he wanted for a theme and he said I want a birthday theme mom. He's so funny, and he seriously makes me laugh every single day. He really likes homemade cakes and told me he didn't want me to buy him one. He wanted one his mom makes because they taste so much better. Aw, he's so cute but I told him at that point to stop sucking up to me because his birthday present was already bought. 😁
I did the writing on his cake and I know it looks horrible but I am not a cake decorator in any way!! I think its amazing how some people have the skills to decorate cakes and they look awesome, me I am not that person. It tasted delish and that was really what I was going for anyways. 😁
So I wanted to talk to you guys a little about My Preferred Customers Facebook Group I created.
I wanted to give my customers a little extra love for being so loyal to me. I know that I love good customer service where ever I go and it makes me want to shop at that place more. I feel that online I can create that same great customer service. I want my customers to feel appreciated. If you buy anything from me at my shop www.chris.stampinup.net and leave me your email address then I will send you an email invite to my private facebook group. I run special sales on this page just for my customers only. I have given a stamp set away for a certain amount spent and given away stamp pads of your choice just for making a purchase. There are special giveaways I will do and challenges I will throw out there if you want to participate. So far my group is liking the page a lot. I have gotten great feedback. It's just my way of thanking my customers.
I also want to let you guys know that I will be picking a winner of my youtube 1,000 subscribers contest. You still have time to enter, just click here for more details
Also, the Daisy Punch is back for ordering online. It's a great punch and goes with the Daisy Delight Stamp set.
Happy Sunday!!!!