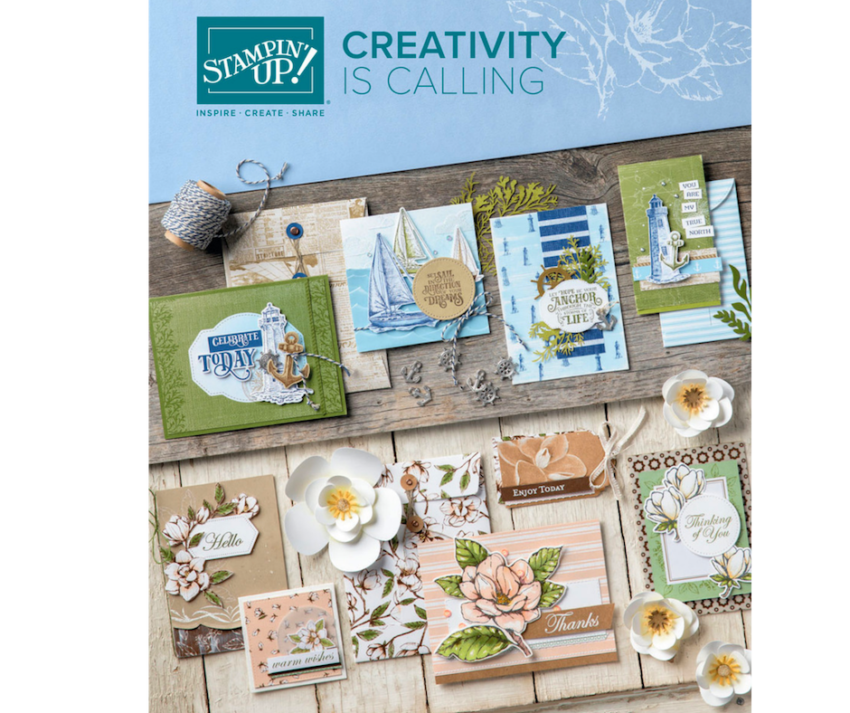 Hello!
Happy Thursday!! I hope everyone is having a fantastic day. What did you guys do today? Thursdays are usually pretty busy here. It's my grocery shopping day. When my youngest gets home we go to piano lessons, then come home and eat quickly and head to soccer practice. By the end of the night, I am ready to crash.
So let's talk about the New Catalog already… lol What have you been ordering? I have been busy ordering for sure. As a demonstrator, we were able to order some of the catalogs a month before the release date. I finally was able to play a little this week. It's been a crazy, busy last few months. I have not made a video or have not been posting much at all. Sometimes life has other plans for you and you just need to go with it.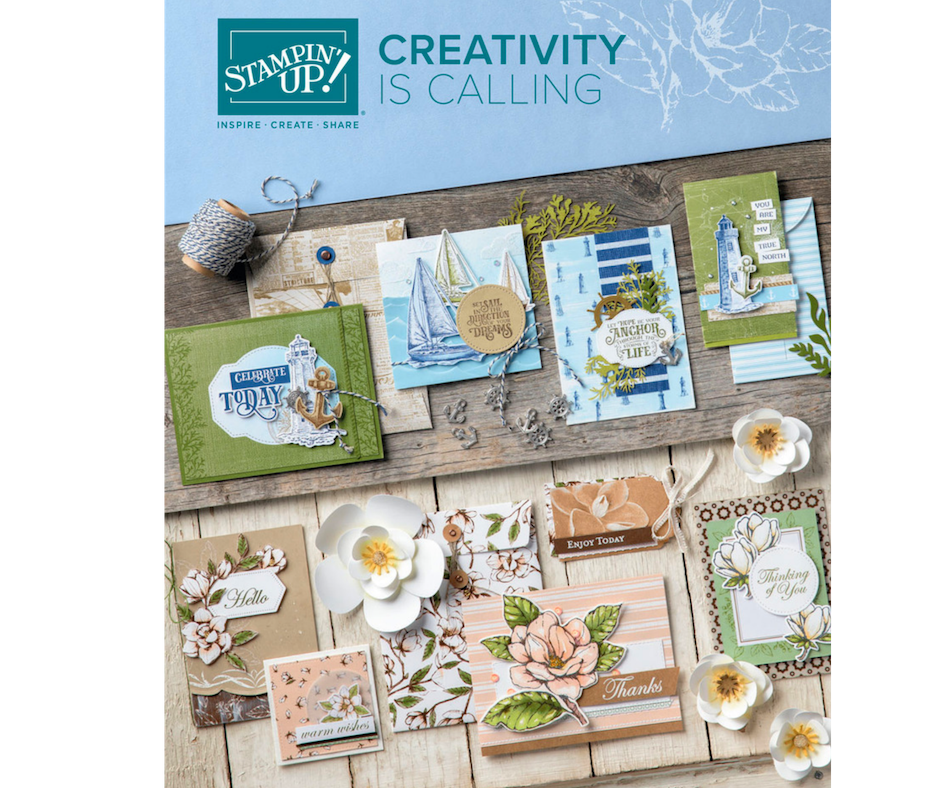 I just love this catalog! There are so many awesome products inside. If you click on the picture it will take you right to the catalog and you can see what I am talking about.
So one of my favorites right now is the Magnolia line. It is so pretty. The stamps and dies are so versatile and the Designer Paper is beautiful.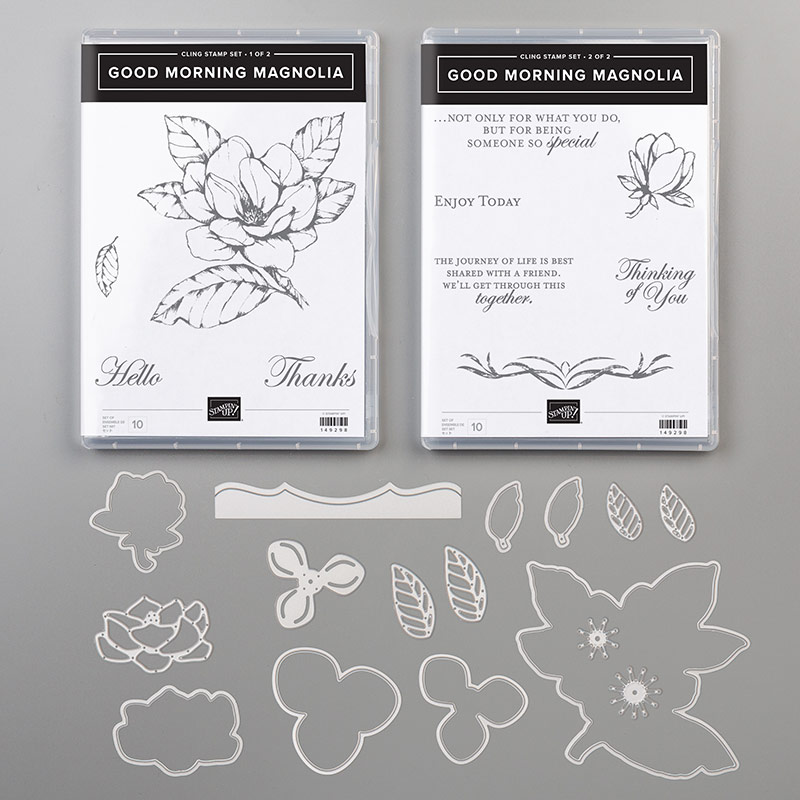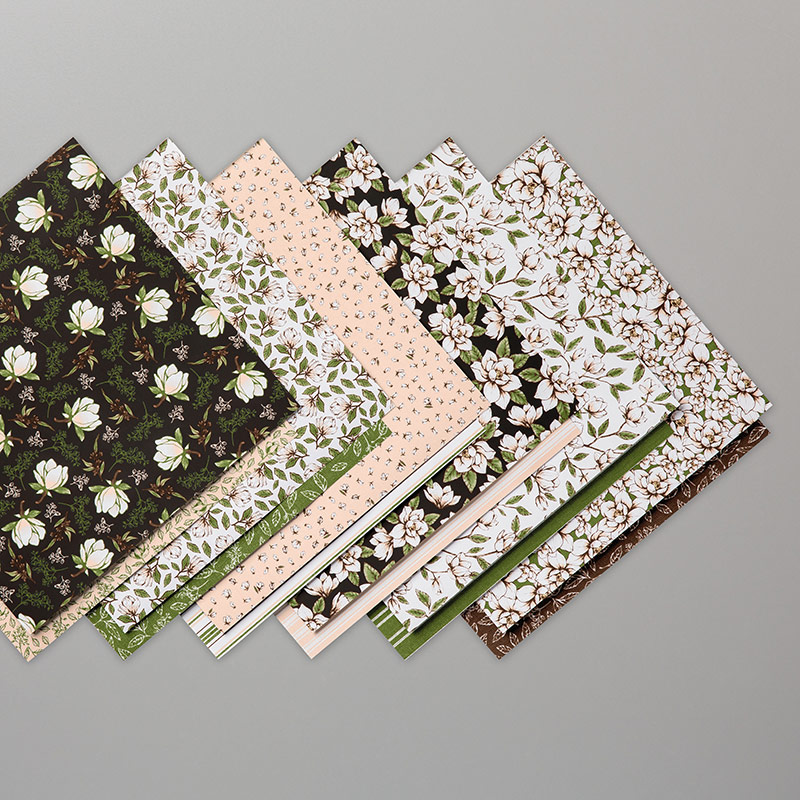 I know pretty right? You can buy the whole suite or you can buy just what you want. The Suite is currently on backorder but you can still buy it as of this post and it will be shipped when the back orders are filled.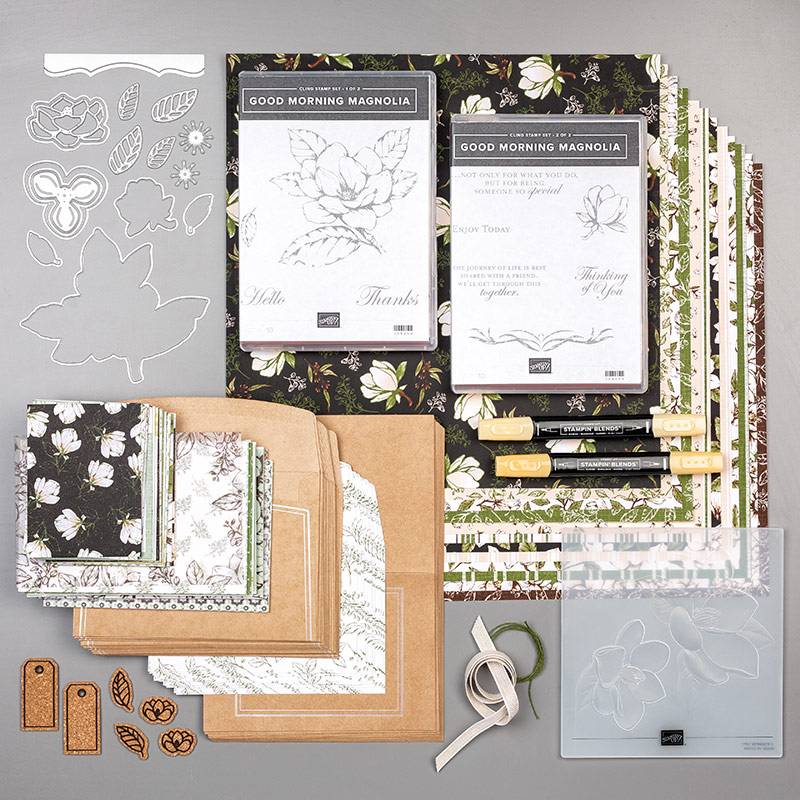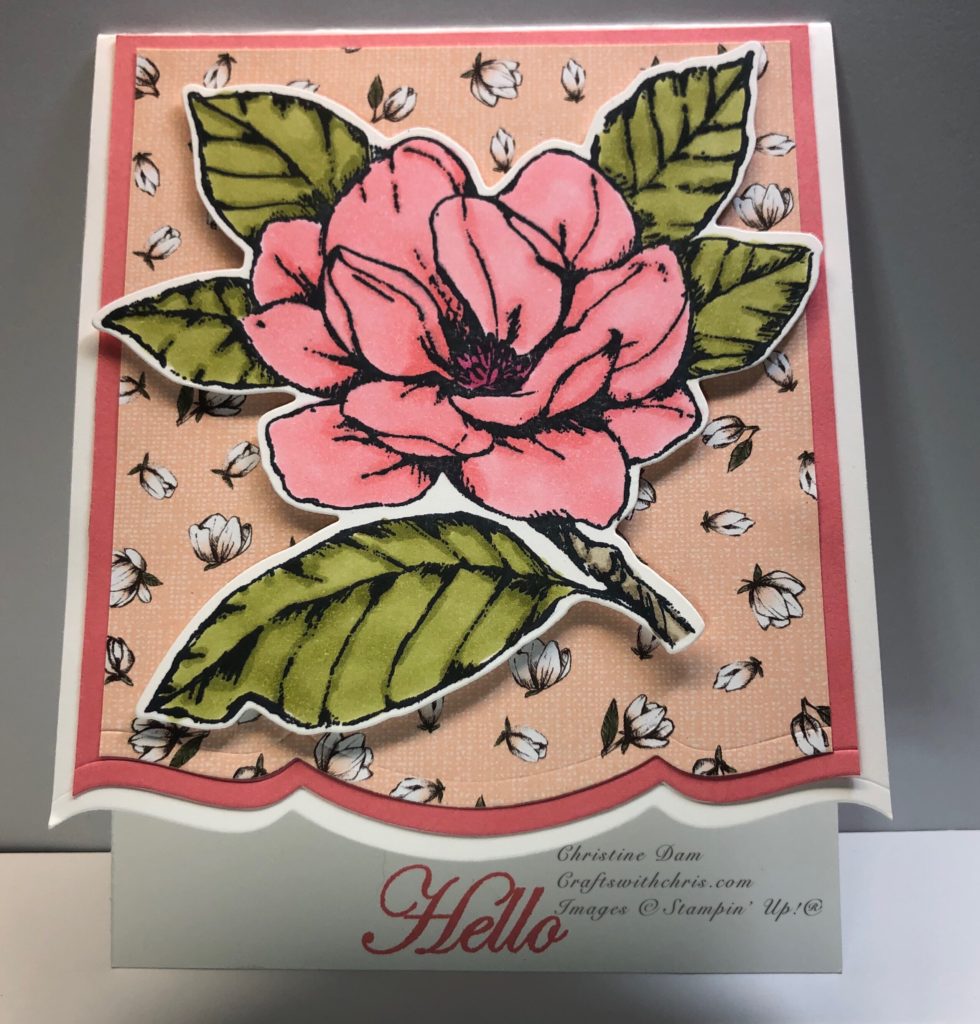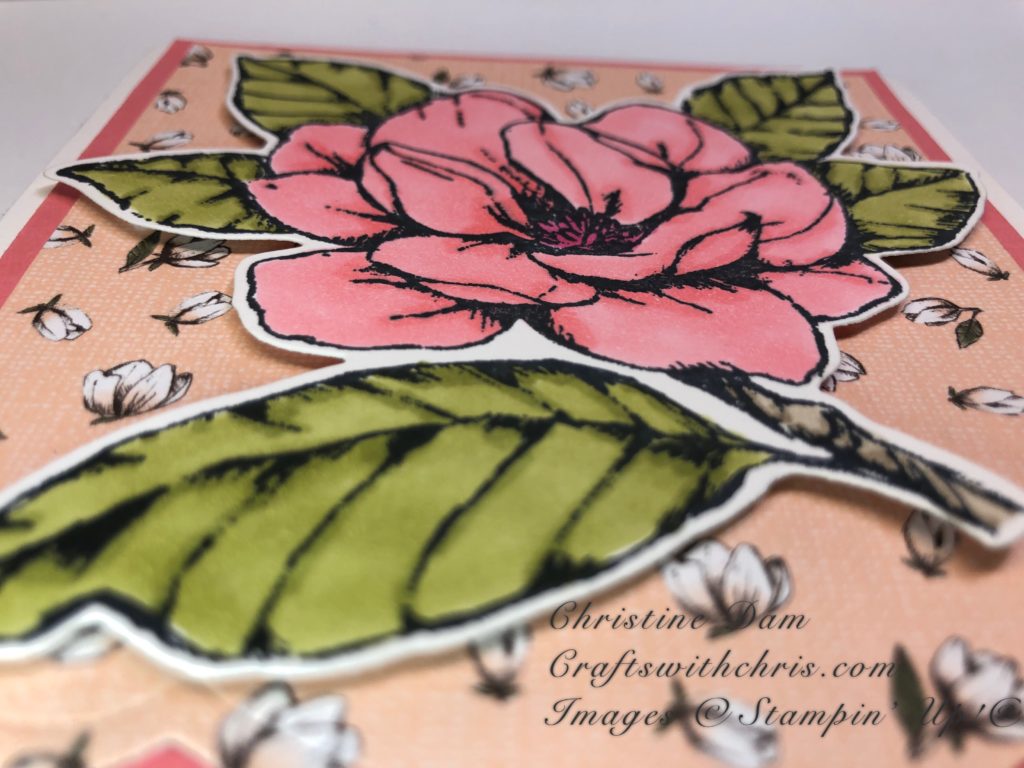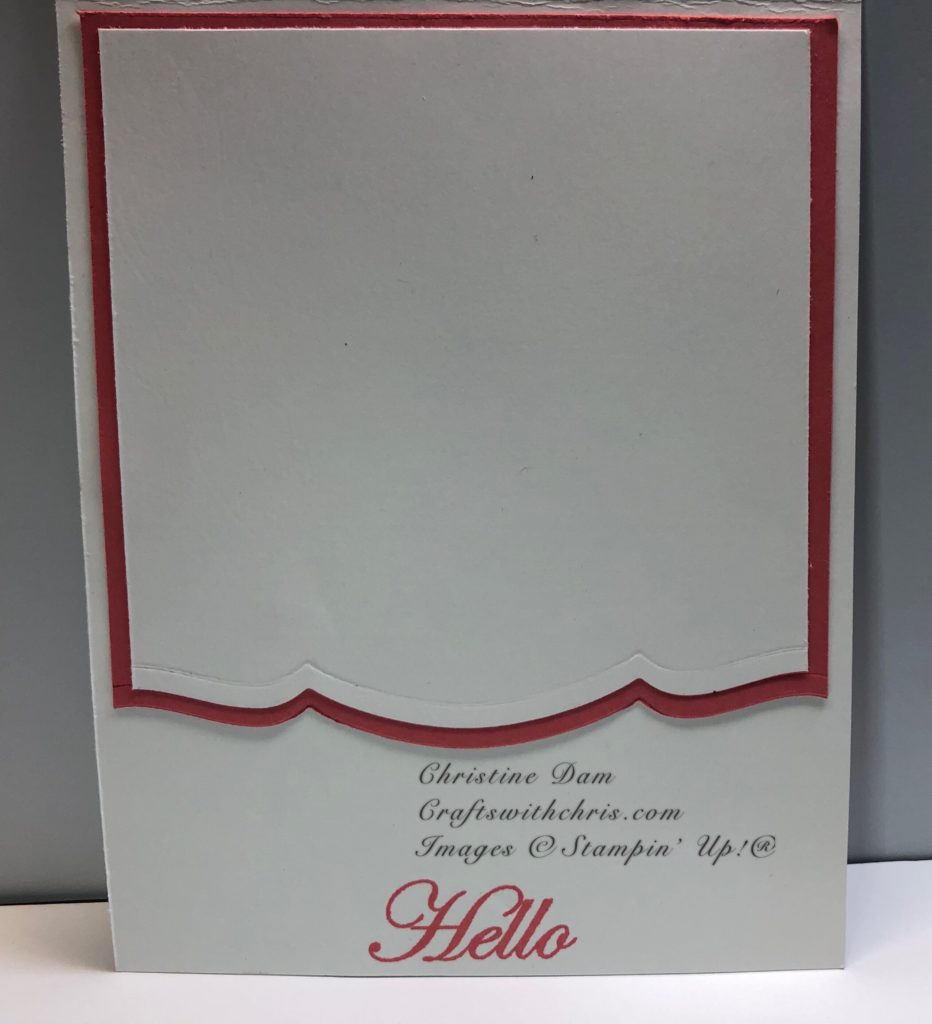 This card was so fun to make. I love that large Magnolia flower. It was so much fun to color. I stamped it in Memento ink and then used the Stampin Blends to color it. I used Flirty Flamingo card stock and ink to stamp out Hello. Whisper white was used as the card base and I used the Magnolia Lane DSP. The die that cut the shape on the bottom of the card front is awesome. I have a feeling I will be using that one a lot. I will leave a list of all the products used below.
Happy Thursday!!!
Product List