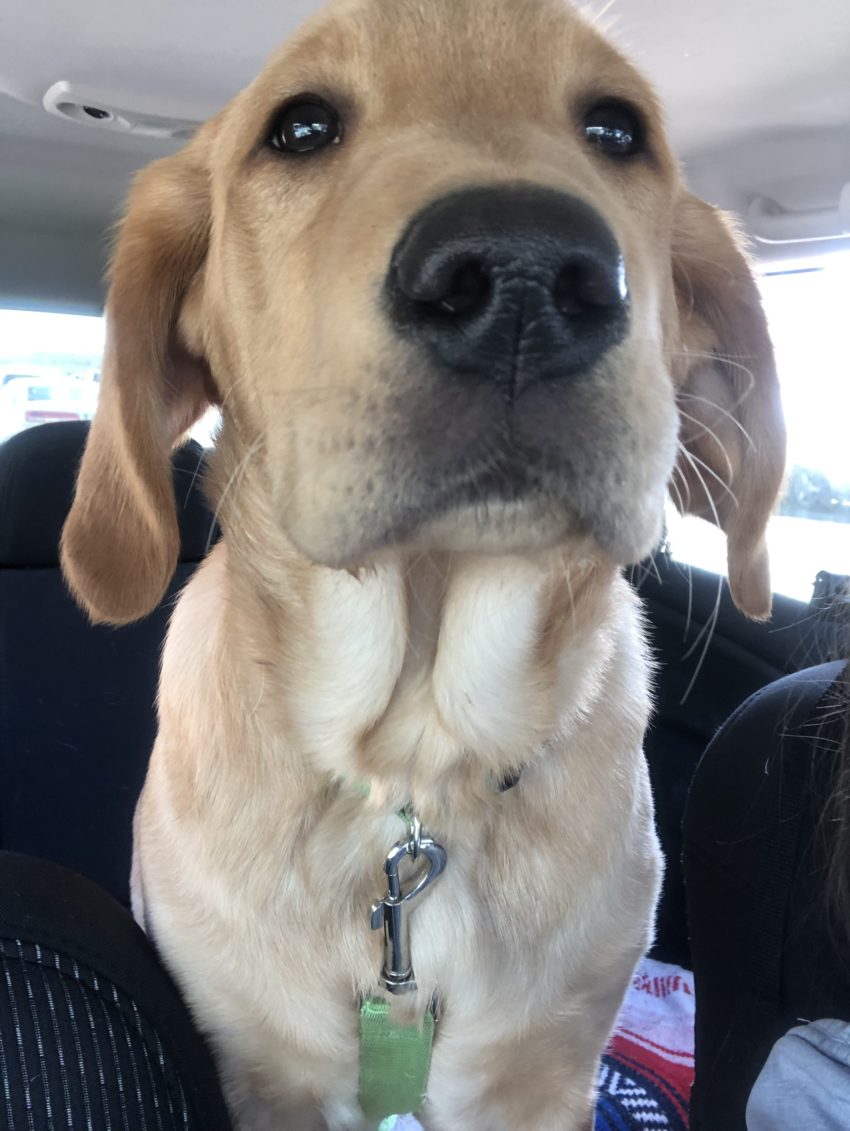 Hi Guys,
Happy Friday! How are you guys doing? The past few weeks have been so busy for our family. We got a new puppy!! We were not ready for a puppy, we actually had talked and figured after our vacation in October we would start looking for another dog. Buck was such a perfect dog and our hearts were still broken.
Dakota just kinda fell into our lives and we could not say no. He is a Lab/Golden Retriever mix. He is 4 months old and so much fun. My boys are loving him so much and playing a lot with him. Our other dog Bella she is 4 1/2 and she has been playing with him so much.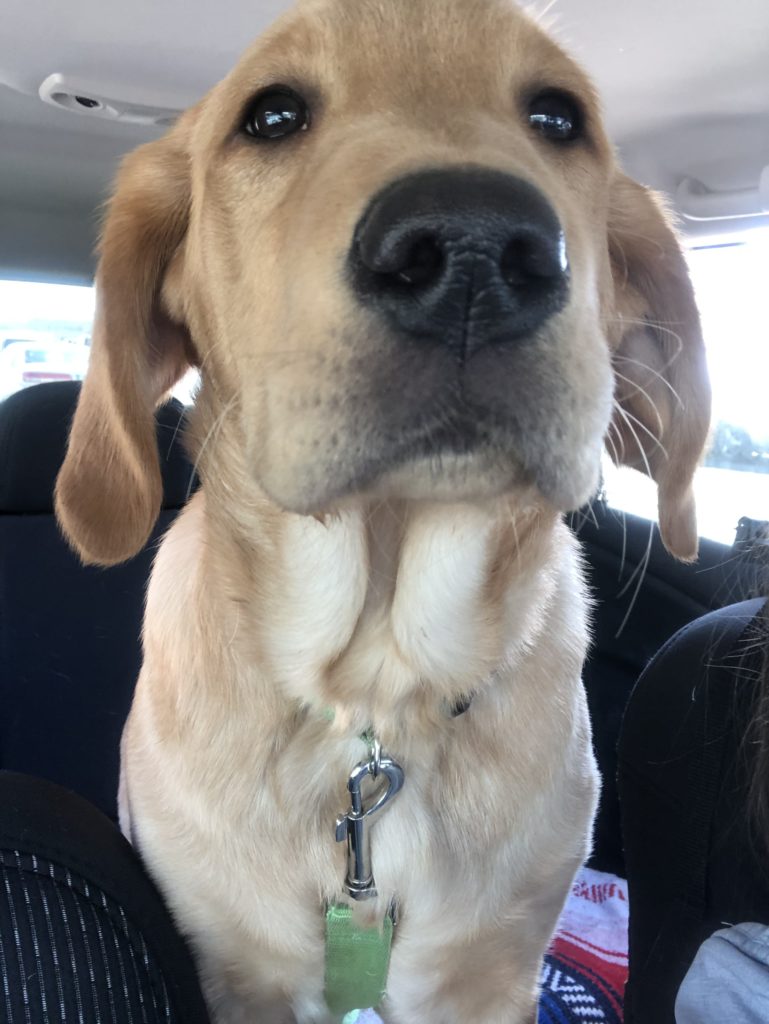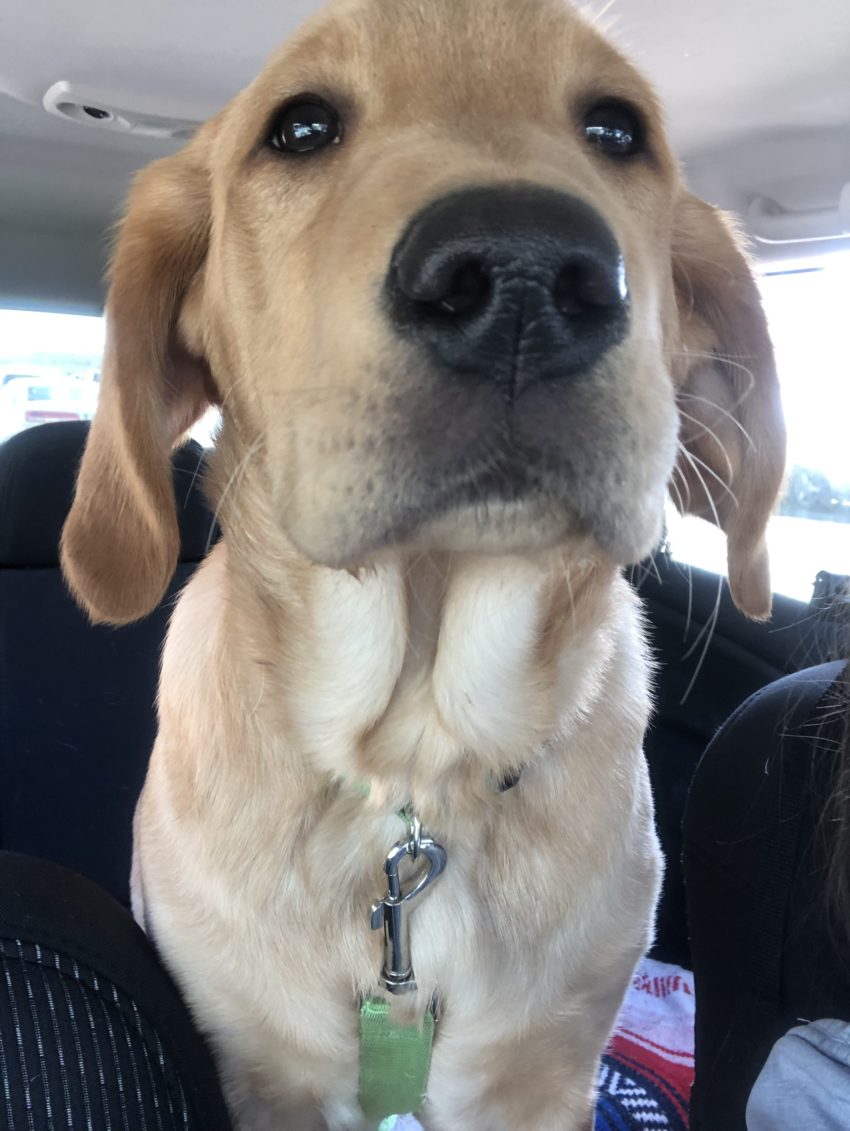 I know he's so cute, right?  So we have been busy with him and I have not been crafting as much as I have wanted to.  
I am in the process of making some Disney shirts for my Sister-in-law.  I love using my Cricut maker.  It is a definite upgrade from the explore.  It cuts so much quicker and smoother.  When I get the shirts made I will share with you guys what they look like.
So have you guys seen the new storage Stampin' Up! has just released?  I'm very excited to get my hands on these.  I actually placed an order the day they were released and it should arrive next week.  They are really affordable and you can design your space any way you want.  
These are currently available but there is an Inventory Disclaimer: Because Storage by Stampin' Up! is a brand-new product line, our inventory levels for this initial launch are based on research of similar products and their existing demand. If our inventory of Storage by Stampin' Up! products is depleted, we will turn items off until their inventories have been replenished.  
These units will be in the new catalog in June.  I will show you guys what my units look like when I have them all set up.  I only bought a few but I will add a few to each order I place.  
I am working on getting back on track with my videos.  I have not made a video in a few weeks and I am missing making them.  I hope to get back on track soon.  I love doing what I do but I love being a mom and wife more and right now that is where I need to be most.  
Happy Friday!!!!
Chris