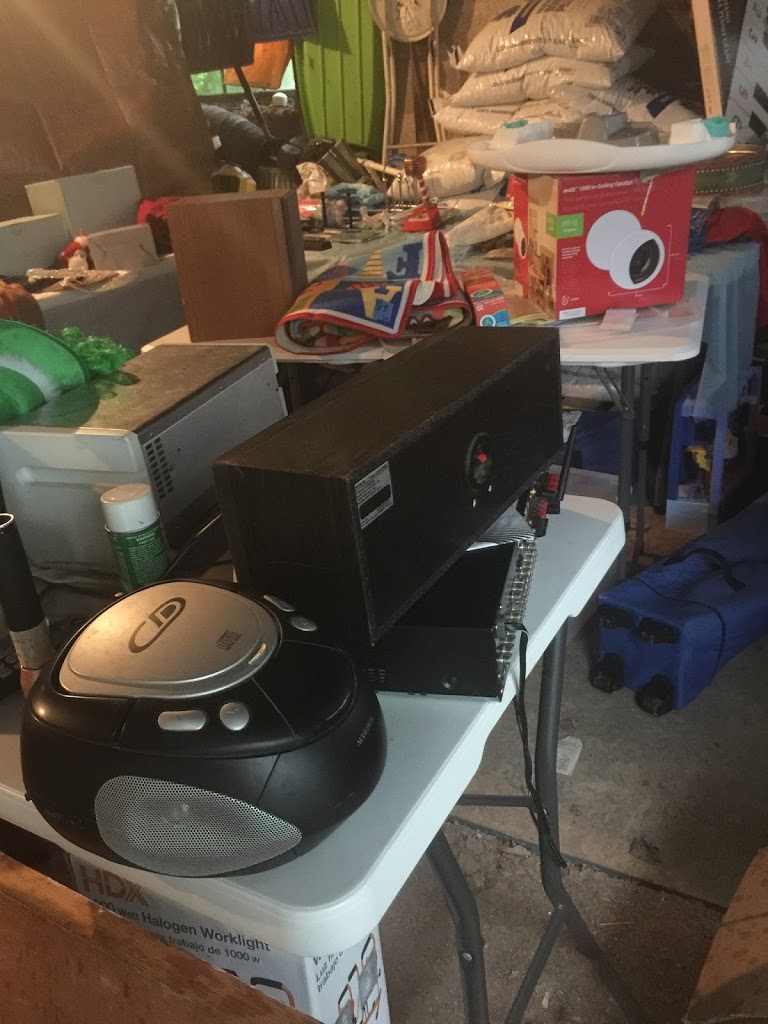 Hi, Guys!!!!
Happy Friday!! I hope your week went well and you're getting ready for an exciting weekend. I am trying to catch up on things. My boys are sure keeping me busy so far this summer.
We have been dealing with so much rain this summer and it's getting annoying. We live in NY so our summers are so short, to begin with. I look forward to our summer and the nice weather. We usually cram a million things to do in summer too.
My youngest just got back from Cubscout Camp with his Dad last week. They had a blast and he always comes home tired for a few days. They have so many activities planned each day and they are exhausted when they get home.
My oldest Son and I had my Garage Sale while they were away at camp. I am so glad that is over. The work and preparation is always so much more than what you earn at one. I ended up getting rid of a lot of stuff and that was the main reason to have one. I don't ever want to have another one again.
This was just some of the stuff. My brother, mom, and dad and father in law also had items in the sale. It was crazy how much we had for sale.
So I was able to craft a little last night. I had received a Stampin Up order last week and haven't had time to really play with anything. I needed to create a Thank you card for my sons Birthday Party he had last month. Here is what I came up with.
I love the Lemon Lime Twist with Black. These two colors were meant to be together. I also created a video on how I made this card using embossing powder. I also talk a little about the special things going on this month at Stampin Up. I will leave the video at the end of this post.
Happy Friday!!!!