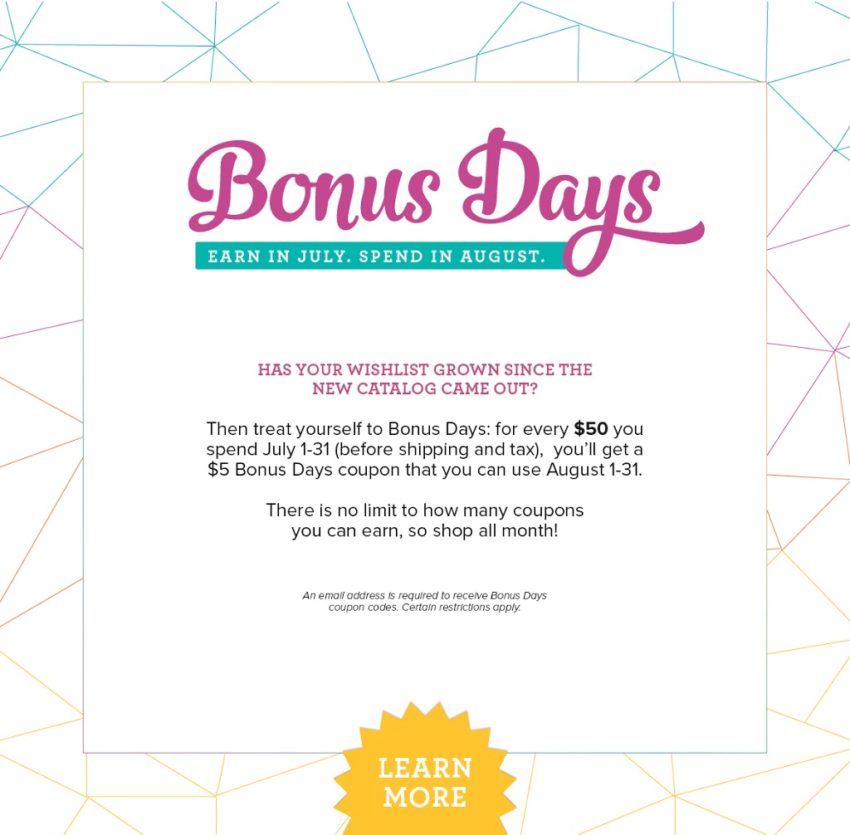 Hi, Guys!!!
Happy Tuesday!! I hope you guys enjoyed your day. I was busy today getting set up for my huge Yard Sale that I have been preparing for all year. I have so much stuff it's crazy. My brother, Mom, and Dad, and Father Inlaw also have stuff for the sale. It's going to have a ton of stuff in it. Hopefully, we all get rid of a bunch of stuff.
I also wanted to pop on here really quick and let you guys know about the bonus days happening in the month of July. For every $50 you spend pre-tax pre-shipping you will get a $5 coupon to spend in the month of August. There is no limit to the amount of coupons you can earn this month. Do you have a huge wish list? I know that I do so I am going to take advantage of this deal.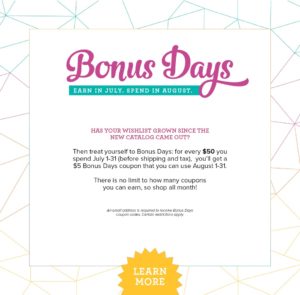 Dont' forget to use the current Host Code WAP92KX9 with your purchase and you will receive a bonus from me in the mail. If your order is $150 or more please do not use my code you will get your own hostess rewards and still will get a bonus from me in the mail. Use the link up at the top of my page to shop or click here.
Happy Shopping guys and Happy Tuesday!!!!