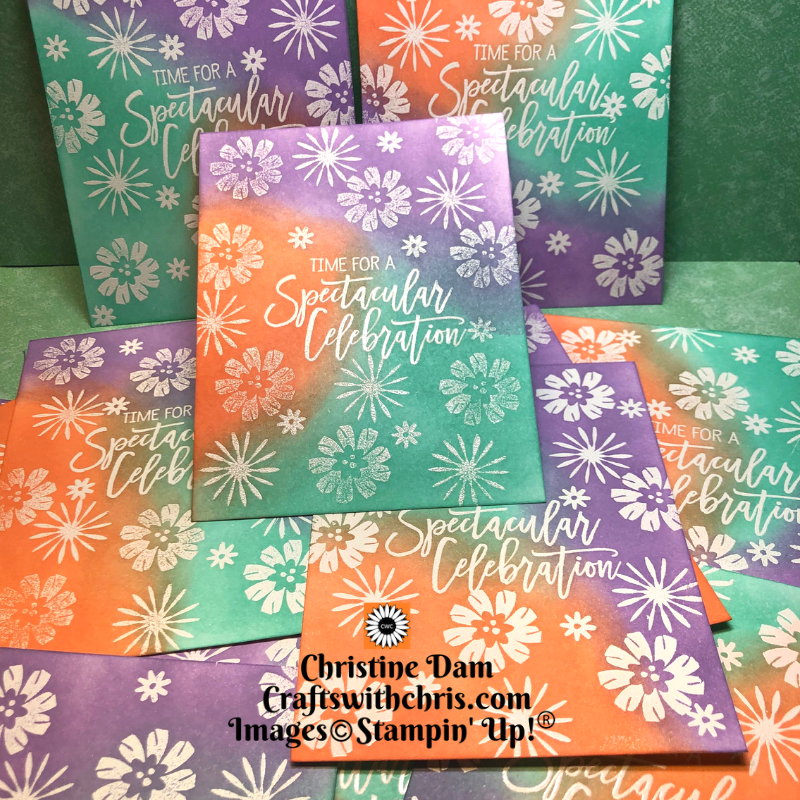 Happy Wednesday!!!
How is everyone doing today? What were you up to today? The kids and I ventured out and had lunch at one of our favorite restaurants today, Friendly's. If you are not familiar with Friendly's they serve breakfast, lunch and dinner and are big on ice cream. So the kids love to eat here because they get a free sunday with a kids meal. I love the looks on their faces too.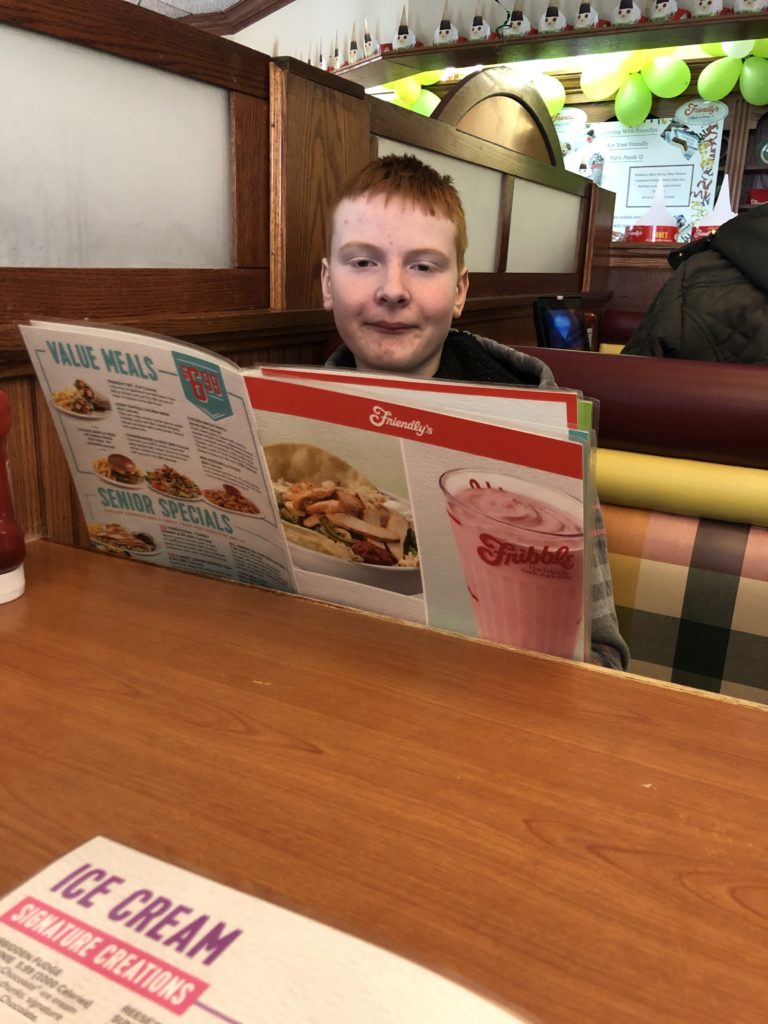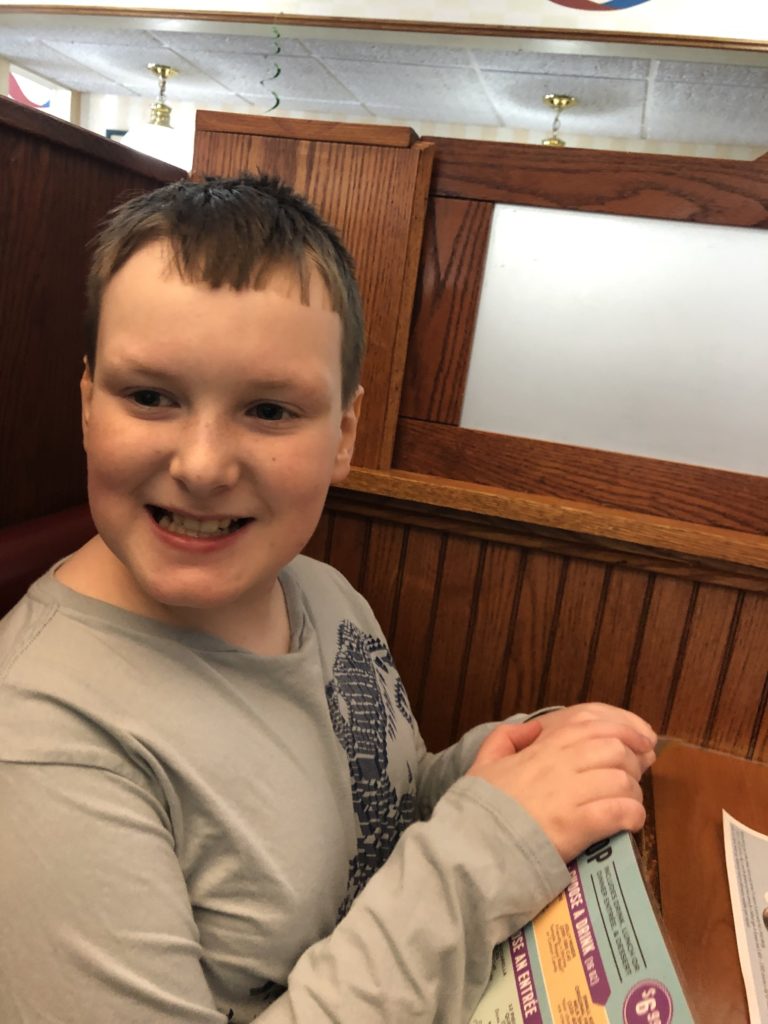 When we came home I was able to work on my swaps. I am a member of a group and we make swap cards once a month. Its so much fun to see each month the cards you get back in your swaps. So our theme was birthday so I decided to do a technique called reverse embossing. Its a fun technique with a wow effect. Here is a picture of the card front with reverse embossing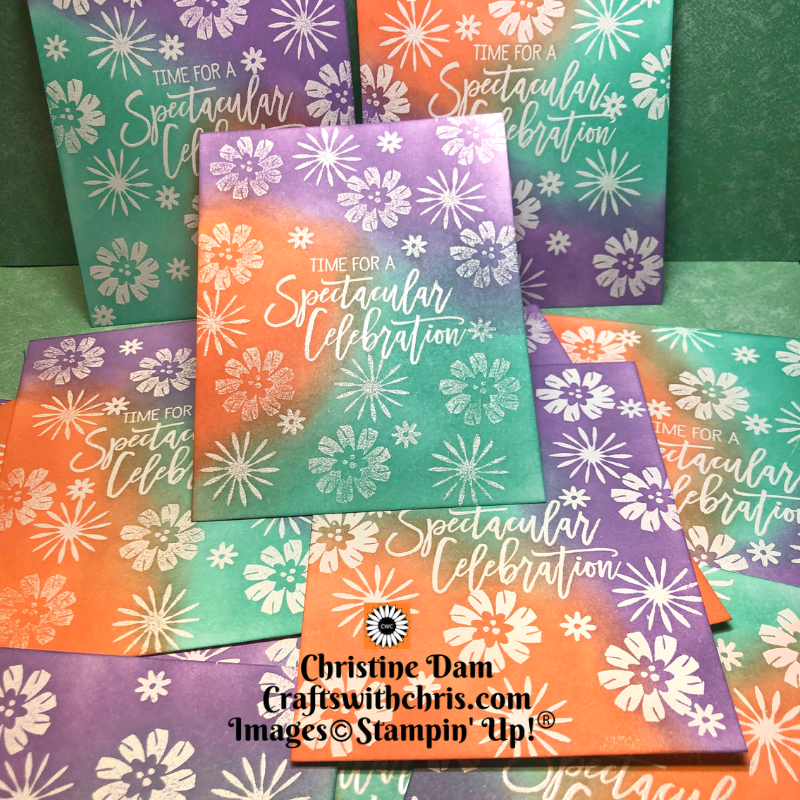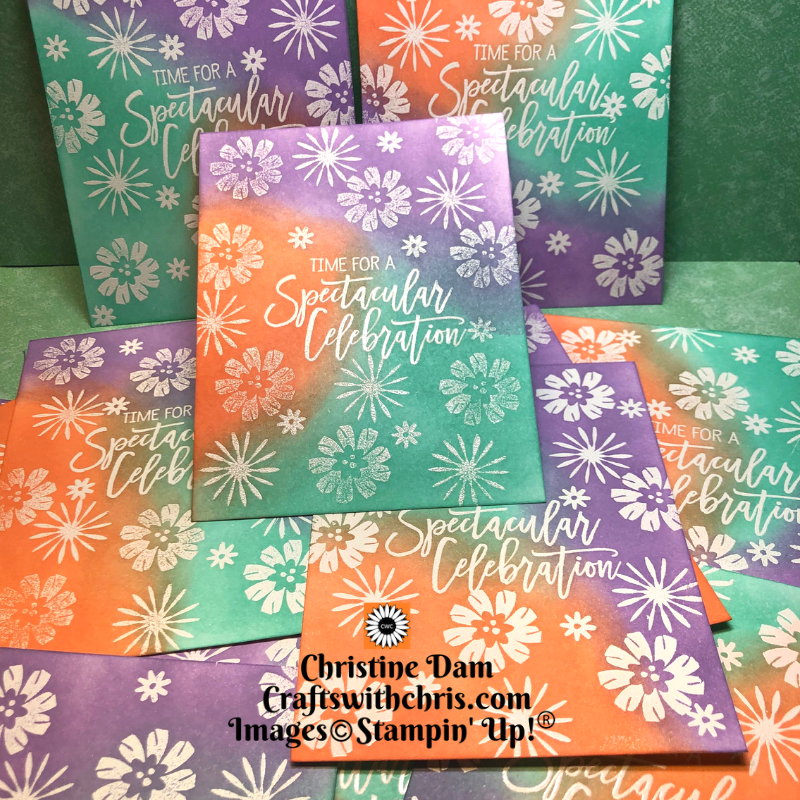 Pretty right? So to get this effect I took Whisper White card stock and embossed with white emboss powder. So I used Bloom by Bloom stamp set for the flowers and the sentiment I used Birthday Cheer. I did all the embossing and then used a sponge and blended together Highland Heather, Grapefruit Grove, and Coastal Cabana inks. This is where the reverse embossing takes place. Once those colors are applied your embossing really stands out. Then I took a paper towel and rubbed it all over to get the ink off of the embossed images. I used Grapefruit Grove as my card base and layered this on top. Here is the finished card.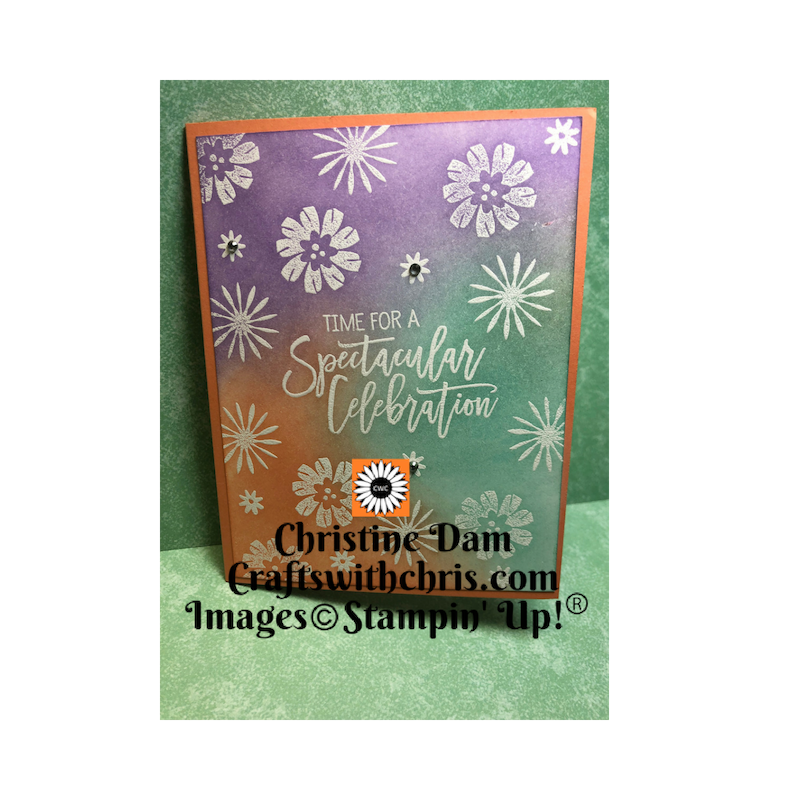 I added some rhinestones to the front for a little extra bling. It's so pretty in person. I hope you guys enjoyed this card. Here is a list of supplies used for this card.
Product List
Happy Wednesday!!!