Hi, Guys!!!
Happy Thursday!!!  I just wanted to post a quick reminder about the Bonus Coupons you guys may have earned in July.  If you have any coupons you must redeem them by 11:50 MT tonight.  If you do not redeem them you will lose them.  You can head over to my shop here and cash them in now.
I also picked a winner (actually 2) from the Birthday giveaway I was doing.  I had a total of 4 entries on all my social media sites.  Wow, I can not believe how many people do not enter.  I think people think there is a catch to a giveaway.  Maybe some people do that but my giveaways there is no catch at all.  I only hope you enter and you win and you enjoy.  I love stamping and crafting and I want to share that love with as many people as I can.  I have done quite a few giveaways since I started less than a year ago and they do not do well.
Tomorow is the release of the new holiday catalog.  I am so excited, there are some really awesome items in the catalog.  If you would like me to send you one please fill out your contact info here and I will get one in the mail to you.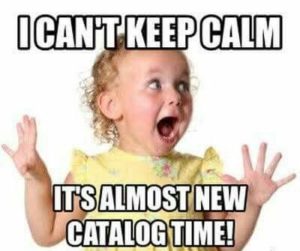 We just came back from camping and I exhausted but we had a blast on our last camping trip.  I will post pictures in my next post I just wanted to get a quick reminder up about those bonus coupons.
Happy Thursday!!!