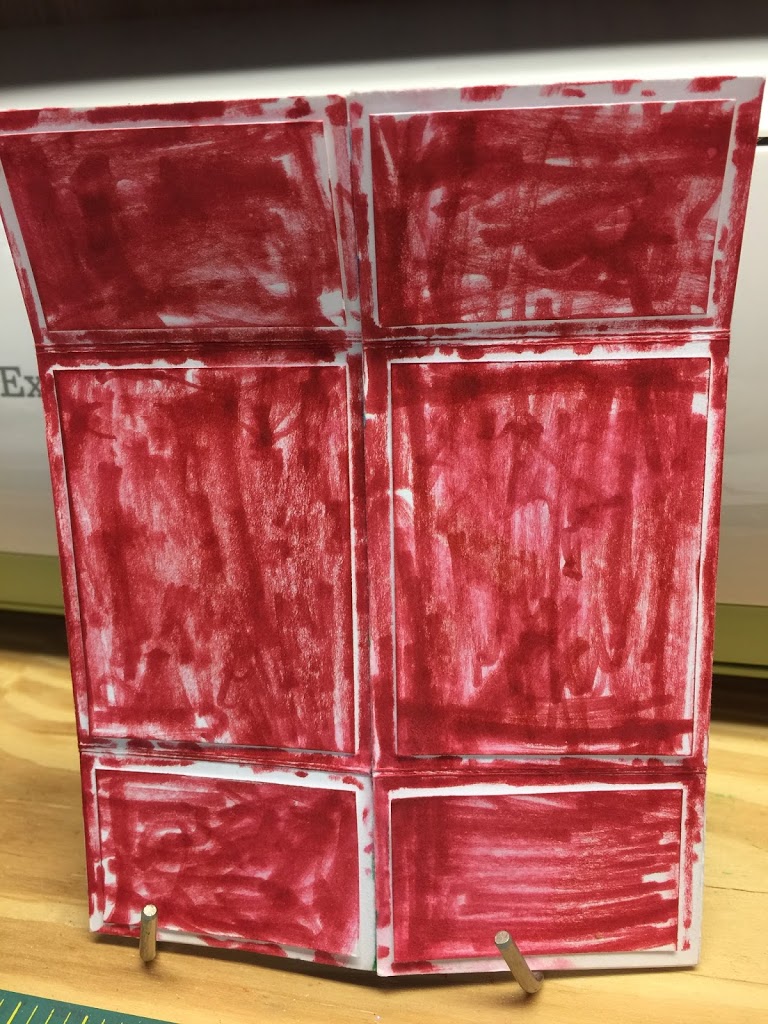 Hi, Guys!!!
Happy Wednesday!! How are you guys doing? It's been rainy and dreary here the last few days so I have been able to get in my craft room and create. I have been wanting to make a never ending card for a while now. I saw them online and they did not look hard to make, and I was right they are super easy to create. They are fun too. So I created one with just plain cardstock to get the feel of the measurements and folds before making my video. My youngest son was very impressed. Now usually my boys have no interest in any of my crafty projects but this one caught his eye. He asked if he could have the demo one I made. I gave it to him and he colored it.
He colored it in all different colors. He then played with it all morning. He really loved playing with it.
I like this card alot and it would be fun to give away to kids and friends. I used the Coffee Cafe Suite to make this card. I can not get enough of that suite. I love everything about it and its so much fun to create with it.
Have you guys made your purchases through Stampin Up for July??? You only have a few more days left to earn those $5.00 coupons. For every $50 you spend pre-tax pre-shipping you get a $5.00 coupon to spend in the month of August on any products. I have a few coupons saved up for August and I will use them on a few of my items on my wish list.
I'm so excited that I get to make a few Card Club Kits for this month to give away to my customers who qualified for them with their purchase. If you are not familiar with my card club click here to learn more.
You also only have a few more days to earn the Carols of Christmas Stamp set for free along with the free Essentials gift pack when you sign up as a demonstrator in July. It's a fantastic deal.
You pay $99 and get $125 worth of products any time you sign up as a demonstrator. This month you will get an additional $72 worth of products. That is $197 worth of products for $99. Wow, this is an amazing time to sign up. You also will receive a 20% discount on all your Stampin' Up! products to start and then you can increase to a 25% discount. You will be able to pre order things and have access to a wonderful Stampin' Up! community. It's so much fun being a demonstrator. I know my biggest concern was that I would not meet my minimums each quarter but that is no problem at all. If anyone is interested or have any questions on being a Demonstrator please contact me here
Happy Wednesday!!!