Hi, Guys!!
Happy Tuesday!  How has your day been going?  Everyone went back to work and school today and I had some quiet time.  It was nice but I do miss everyone after a few hours.  I was able to accomplish a lot today.  We had some snow over the last week.  Not a lot maybe 3 inches or so.  It's been so cold outside that no one wanted to go out and clean it up.  After the kids got on the bus I got the snowblower and cleaned up.  It was above freezing, it actually felt warm and that is sad because I think it was 9 degrees outside when I was snow blowing.  LOL
I ran some errands and then bought myself a new office chair.  My father in law gave me some $ for Christmas and I have been wanting a new chair for some time.  The one I had would slowly go down to the floor.  It was so annoying.
I also sent out all my Occasion and Saleabration Catalogs to all my customers and hopefully some new customers too.  If you would like a catalog at no charge just fill out my contact form here.  I would be more than happy to send you one out.  I included a handmade card to each one ( I always include a card….I love making cards!!!)  I also made a cute card with an envelope.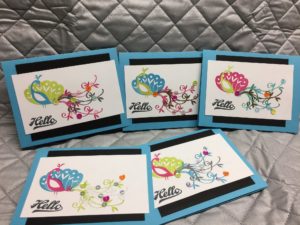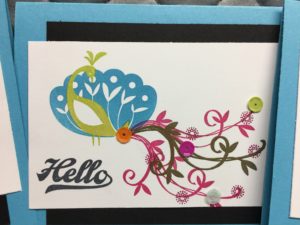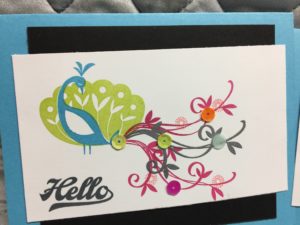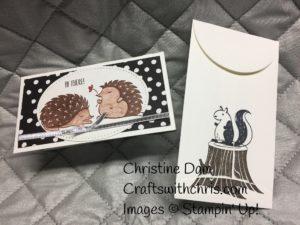 OH MY GOSH, I love the Hedgehugs set so much!!  You can purchase that one tomorrow!!!  I am so excited for Saleabration to start for you guys.  I will talk more about that tomorrow.
I want to let you guys know that there are only a few more hours left in the Year End Sales Event!!

Did you get your favorites out of the Holiday Catalog?  Is your favorite retiring?  You guys better Shop now to get them before they are gone.
I hope you guys enjoy the rest of your day!!
Happy Tuesday!