Hi, Guys!!
Happy Monday!!  I hope everyone was able to enjoy their day today.  My boys and I went for a 2-mile walk and stopped by our local farmers market.  It is every Monday from late spring to late fall.  They love the freshly squeezed lemonades.  They have a variety of flavors too.  I love the fudge and candy lady that sets up every Monday.  So good.  Do you guys like going to your local farmer's markets.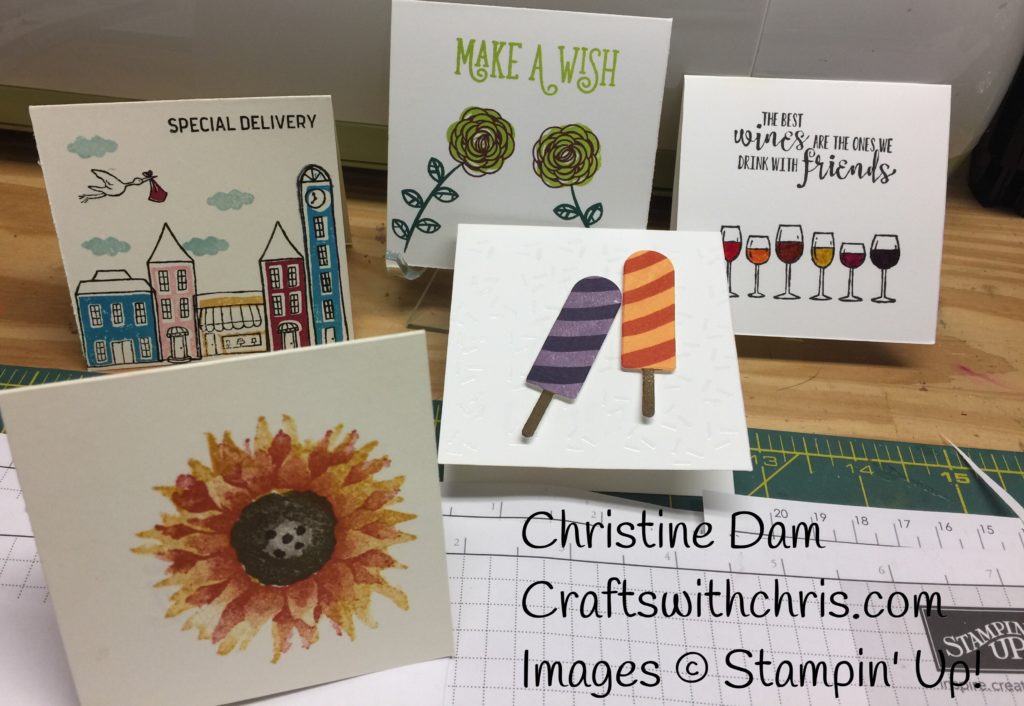 What do you guys think of those??  They are so cute, aren't they?  They are 3 by 3 note cards.  I am giving a set of 5 of these to the next 10 people who sign up to receive my monthly newsletter.  Once I receive the confirmation that you signed up I will contact you for your address and I can only mail to a US address.  You also will receive envelopes with your cute note cards.  My newsletter sign up is on my Home page you can click here to sign up.  Please check your junk folders or promotions folders if you do not see it in your in box.
Thank you to everyone who signs up and for all the support!!!
Happy Monday!!!!