Hi Guys,
Happy Wednesday!!!  How is everyone doing?  I know it's been forever since my last post!  I kinda abandoned blogging.  I think I was doing too much of everything and blogging seemed to get pushed to the side.  So I am back but I am only going to commit to blogging once a week.  If I have more time I will blog more.
I have been enjoying our summer.  It has been very humid here and we have spent most of July in our Pool.  How are you guys enjoying your summer?  I would love to know what you guys have been doing?  We have gone camping a couple of times and both my boys have been to summer camp.  My youngest went to cub scout camp this year with his dad.  This was the last time he will attend cub scout camp next year he will be a Boyscout.  My older son is at Boyscout camp right now with his dad and they will be back home this Saturday.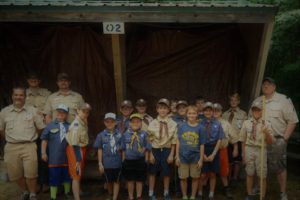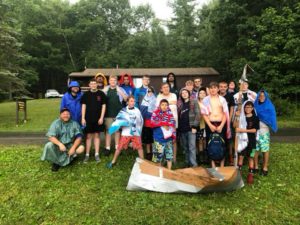 The top picture is of my youngest son and his cub pack that attended camp and the 2nd picture is my oldest and his Boyscout Troop 111.  They enjoy camp so much each summer.  I am glad they have had the opportunity to attend each summer.  Scouts have played such a big role in each of my boy's life.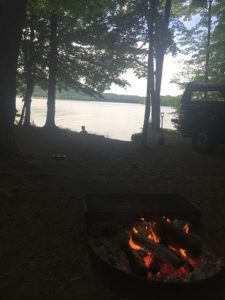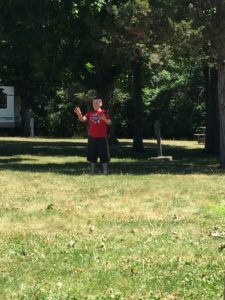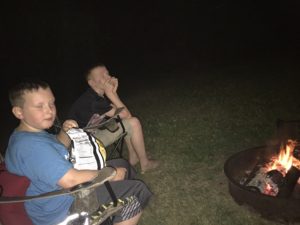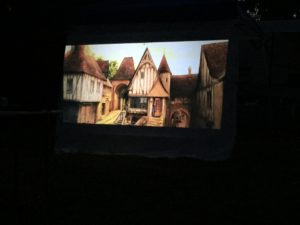 Here are a few pictures of our camping trips so far this year.  We have a projector and bring it with us and watch movies outside at dark around the fire.  We have one more camping trip coming up and that one is our favorite spot.  We love to camp on Wellesley Island.  We stay here the longest and in a couple of weeks, we will be leaving for this trip.
So I have been in my craft room a few times here and there.  I have made a few birthday cards and I made an adorable Birthday card for a friend.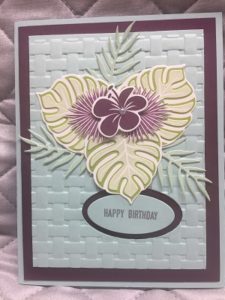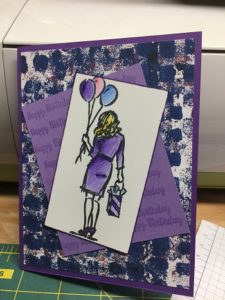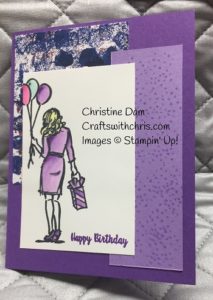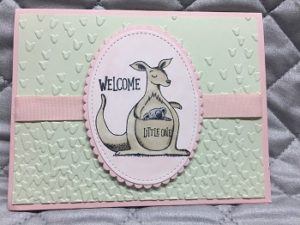 I know you love them right? lol.  I used Tropical Chic Clear-Mount Stamp Set on the first card, Wonderful Moments Photopolymer Stamp Set for the next two and Animal Outing Clear-Mount Stamp Set on the last card.  The last card I used a retired embossing folder that I love so much and use all the time.  But the stamps sets are all available in the brand new catalog.  I have links to the catalog on my website for you to view and if you would like a new catalog for free just fill out my contact form here and provide all your mailing information and I will get a catalog right out to you as long as you reside in the US.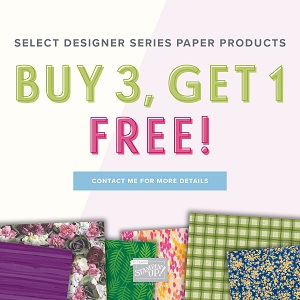 So before I go I need to tell you guys that there is less than a week left to get the buy 3 get 1 free designer series paper deal.  It expires after July 31, 2018 and its a super great deal.  There are 10 different DSP that you can choose from.  Shop here at my store for your paper.  If you have never bought Stampin Up designer paper then now is the perfect time to give it a try.  You will not be disappointed!!
Thanks, guys and I hope to hear from you guys as to what you have been doing this summer!!
Happy Wednesday!!!