Hi, Guys!!!
Happy Sunday!!!  I hope everyone had a great weekend!  What did you guys do?  Summer is winding down are you guys trying to get the last bit of summer in?  Oh my goodness my weekend was so busy and I am so exhausted but it was such a great weekend.  As you guys know if you are following me I saw Bon Jovi in concert on Friday night.  I went with my best friend who had Bon Jovi on her bucket-list, and i did not mind helping her check this one off her list.  He was about 2 hours away from home and we decided to get a hotel room and stay the night so we didn't have to drive while we were exhausted.  Glad we did because he ended up 2 hours late because of bad weather in NJ.  We ended up getting back to our hotel which was only 10 minutes away at 1:15 am.  It's so funny as you get older the choices and things you do differently when you were in your 20's or even 30's.  Here are some pictures of the concert.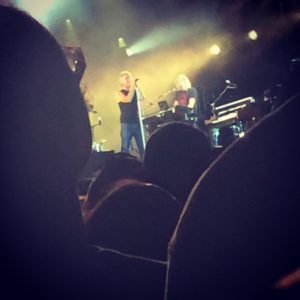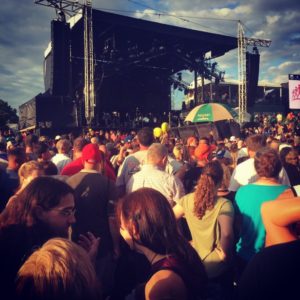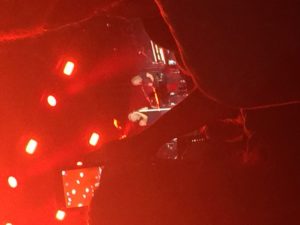 We were about 30 rows from the stage so we had a great view except I am short so I could not see him too well.  I would get a clear view and then some one in front of me would dance or move and that was that.  The area did not slope downward so it was hard to see him.  Here is a little clip of him.
https://www.youtube.com/watch?v=q0aMY0YdJ7k&feature=youtu.be
Saturday we had a party to go to so we were not home most of the day and then today we went to a Water Park with the kids.  It was about an hour away and spent the whole day there and got home about 2 hours ago.  Here are some pictures of the kids enjoying the day.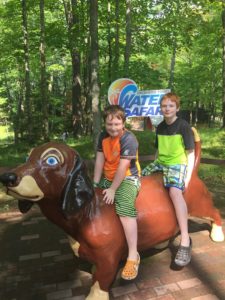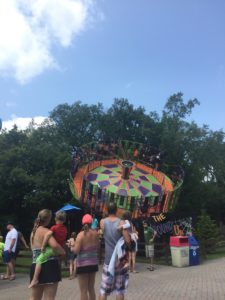 So my birthday is coming up soon.  It is actually this Saturday, so I am doing my final giveaway in celebration of my birthday.  I am so excited with this give a way!!!  I am giving a way a July 2017 Paper Pumpkin Kit!!!  I cant wait to give this away to one of my lucky followers!!  Click here to learn more about what Paper Pumpkin is all about.  Here is a picture of what July's Kit looks like.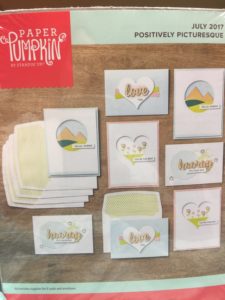 To enter for a chance to win just leave a comment on this post and if you have not signed up for my newsletter yet and if you do you will have a total of 3 chances to win.  Just leave in the comment that you signed up for my newsletter.  I will pick a winner before the end of August.  Good luck everyone and please share this with every one you know.
Happy Sunday!!!!