Hi, Guys,
Happy Wednesday!!  What have you been up to today?  Summer is winding down and I know a bunch of kids have already started school.  My kids do not start until September 6th so they have about 3 weeks left of vacation.  We still have some fun stuff planned.  We just came home from our long camping trip, our last one of the year.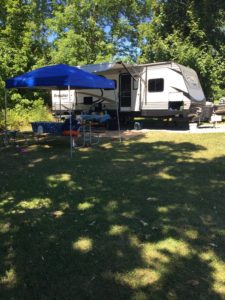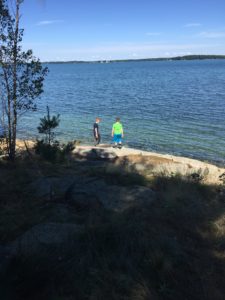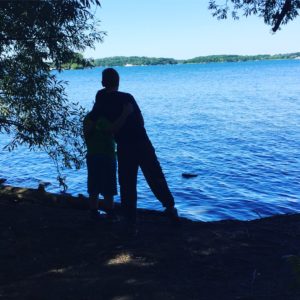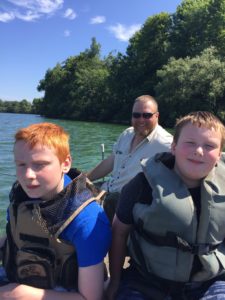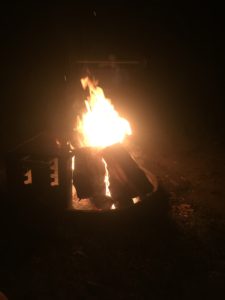 This trip was very relaxing and lots of fun.  We had stuff to do everyday or evening but we also had downtime.  I was able to get a lot of reading done and my youngest was on the playground a lot.  There is a playground next door where I could see him the whole time from my chair.  It was nice because he could go to the playground whenever he wanted.
I don't know if you guys have seen the special I am running for the month of August?  It's my Birthday this month and if you have been following me you know that I celebrate the whole month.  So with a purchase of an inkpad this month and if you use my current host code, SHVC3Y6N you will get a set of 10 of my homemade cards or you can choose a kit to make the cards your self.  You can choose from birthday, thank you's or a variety pack.  Did you know the average Hallmark card is $4.00? So you will get a $40 value for free with a purchase of an ink pad.  There are a few ink pads that do not count towards this offer and they are:
StazOn Ink Pad

Tuxedo Black Memento Ink Pad

Uninked Stampin' Craft Pad

VersaMark Pad
Also, Stampin' Up! is offering a $5 coupon with every $50 order this month.  You can then use the coupons in September.  There is no limit to the number of coupons you can earn.  So here is an example of what kind of cards you will receive when you purchase an ink pad.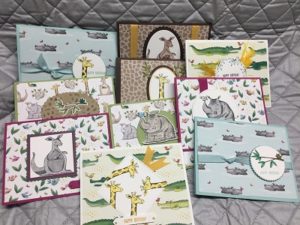 I just love making cards….. and how cute are those.  You may not get this exact set but you will get a set of coordinating cards.  If you choose a card kit I will supply you with all the embellishments, ribbons, and cardstock you need.  I will not be able to supply any of the stamped images due to Stampin' Up! policy.  This is such a great deal and it will run through August 31, 2018.
I also am running a special right now through Sunday, August 19 when you spend $50 at my shop I will give you a free set of Stampin Blends.  You choose the color you want and you will get the light and dark marker for free from me.  Just make sure you provide me with your contact information when checking out of my store and I will contact you to find out which color you want.
I hope you guys are having a great summer so far and I hope you guys check in with me to see what other specials I will be offering this month for my birthday celebration.  I also made a YouTube video explaining my special and I will leave the link here for you guys.
Happy Wednesday!!