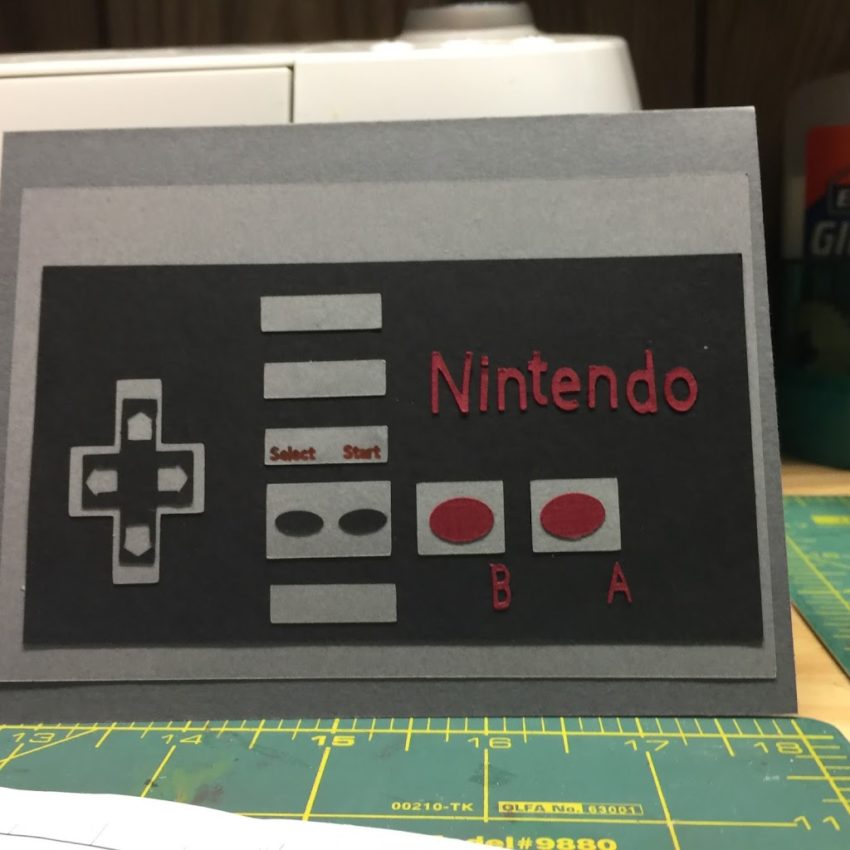 Hi, Guys!!!
Happy Tuesday!! I hope you guys are enjoying your day!! I am getting ready to take my little guy to Soccer practice but thought I would pop in really quickly because it has been awhile. I have been so busy with all kinds of things. My oldest is turning 13 on the 28th of this month so I have been busy getting invites made and they all were sent out today. Here is what I created with my Cricut machine.
I created this from scratch with my Cricut. I used shapes to create this and it was so super easy to make. My son loves them and I guess that's all that matters. I also sent out new Stampin Up catalogs out in the mail to all my customers. I can't wait for them to get them and see all the new goodies that are available June 1st. If you are not my customer (why not?? lol) and you still would like a new catalog please let me know and I will mail you one out for free. You can fill out the form at the top of my website or send me an email at craftswithchris82414@gmail.com and request your free catalog. Don't forget when you place a qualifying order you will receive a free card kit in the mail. If you're now familiar with my Card Club click here
I also have been busy creating some cards with the new In Colors and the new stamp set Colorful Seasons.
These are so pretty and these pictures do not show just how pretty these In Colors are. You can get some of the In Color items now with the Eastern Palace Suites. These bundles are only available through May 31st and there are two bundles to order from. Click here if you want to purchase these products.
Do you guys subscribe to Paper Pumpkin? It's an awesome creative kit that comes to your front door once a month. It's great for first-time crafters or crafters who have been crafting most their life. It comes is a project each month and all the supplies are included to put your kits together. They are super fun and super easy to make. They also come with an instruction sheet, a stamping block for first-time subscribers, ink, and stamps. There is a special through June 10th right now. For first time subscribers, you will get 25% off for a three-month subscription which would be June, July, and Augusts kits. Just use the code STARTHERE. If you only want to pay one month and try it out it's $19.95 per month. You can cancel at any time. It's super easy to cancel and you can restart up at any time. If you want to order Paper Pumpkin click here. I made a video of this month's kit. I didn't even know what the kit was until I opened it on the video. It's super cute and if you Donut (hint hint) know what it is, watch the video below.