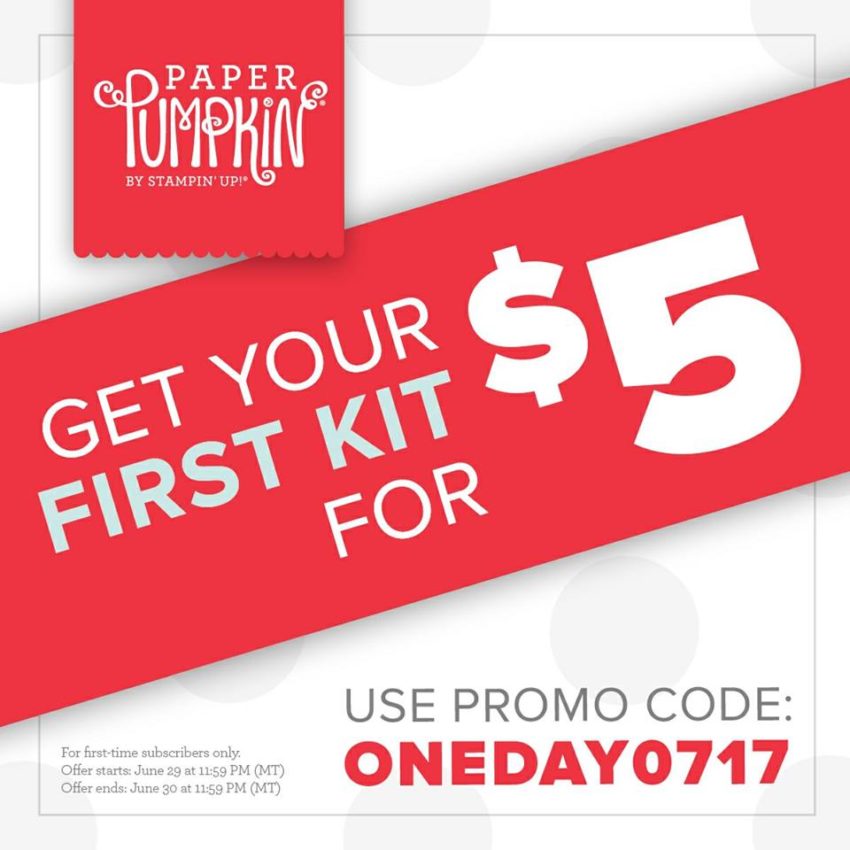 Hi, Guys,
Happy Thursday!! How are you guys? How was your day? Mine was super busy and rainy. Anyone else getting lots of rain and really want to see the sun? I miss the sun. Hopefully, Summer will start soon.
I wanted to tell you guys about this super sale Stampin Up just announced to us, Demonstrators. For the next 24 hours starting at 11:59 pm Mountain time 6/29 til 11:59 pm Mountain time 6/30 you can get Paper Pumpkin for $5.00. Yes, you are seeing that correctly $5.00. If you are a new customer and sign up using the code ONEDAY0717 during the 24-hour sale you will get July's Paper Pumpkin kit for $5.00. This is a super sale and you can not miss this.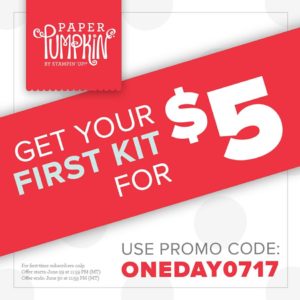 You can use my Paper Pumpkin link at the top of this post or you can click here to order
If you ever thought about subscribing now is a perfect time. Even if you never thought about subscribing you have to for $5.00. The supplies you will get in the kit are worth so much more than $5.00 You can choose to just get this one kit but once you get it you will want to continue receiving your kit each month. I made a video in May showing you what Paper Pumpkin was all about.
I hope you guys enjoy Paper Pumpkin as much as I do!! Happy Thursday!!