Hi Guys!!
This months card club is featuring the Waterfront stamp set out of the Occasions Catalog.  Have you seen this set yet?  It is such a great little stamp set and so much fun to create with.  Here are this month's cards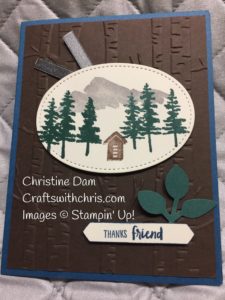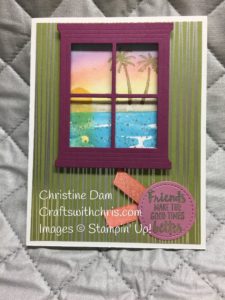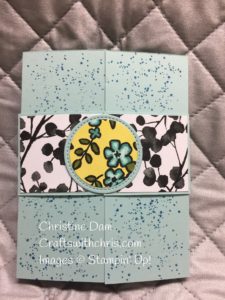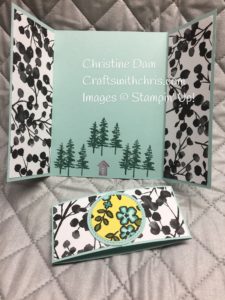 Isn't this stamp set awesome?  I especially love the second card it is so pretty.  It looks like you are looking out the window to that beautiful view.
If you are new to my card club here is what you need to do to qualify:
You need to make a purchase in my shop of $35 pre-tax pre-shipping, You need to reside in the US, you need to leave your contact info when checking out at my shop so I can mail you your goodies, and you need to use the current month's Host Code which is DMKWNP2B.  If you qualify for all these items then I will mail you the materials to make these 3 cards with their envelopes.   The card kit will come with all the materials you need to make the cards in a nice little package.  You will not get any stamped images, inks or adhesives, just the materials.  You will also get a PDF with all the measurements and materials used and a link to the instructional video.  If you spend $150 or more do not use my host code you will get your own and you will still get your package from me.
If you make a qualifying purchase for 6 months in a row you automatically qualify for a free current Stamp Set valued at $25.  My gift to you.  I will get in touch with you and once you let me know which current Stamp set you would like then I will get it in the mail to you.
Here is a video on how to make the cards listed above: